Welcome to WordPress. This is your first post. Edit or delete it, then start writing!
Ik ben zeker weten weer van de partij!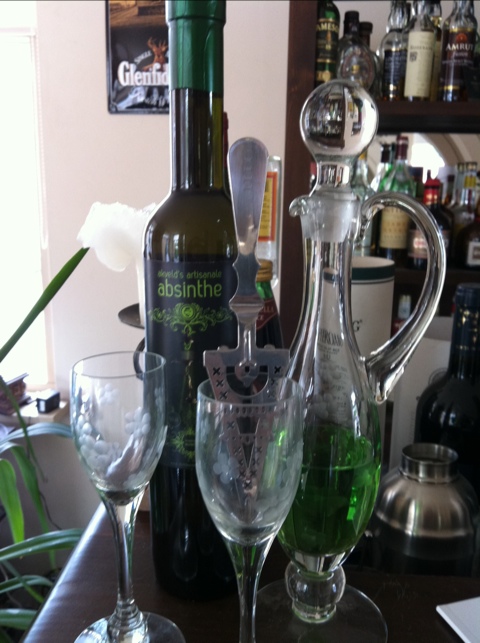 Akveld's Absinthe, dit weekend maar even proberen! Eerst nog even suikerklontjes in huis halen 🙂
Update:
Yeah! 🙂
Akveld's Artisanale Absinthe Verte heeft een alcohol percentage van 68% vol. Met een thujon gehalte van 8,1mg per liter.
De Absinthe Verte heeft een frisse, kruidige smaak met florale aroma's en tonen van munt.
Voor meer informatie zie www.akveld.nl of ga even langs Slijterij Frans Muthert in Musselkanaal.