It's sunday, it's freezing outside and the sun is on it's way down to the horizon; how many reasons does one need to raise a dram? So with that in mind I decided to put two magnificent Islay Single Malts next to eachother and have a little N&T for myself 🙂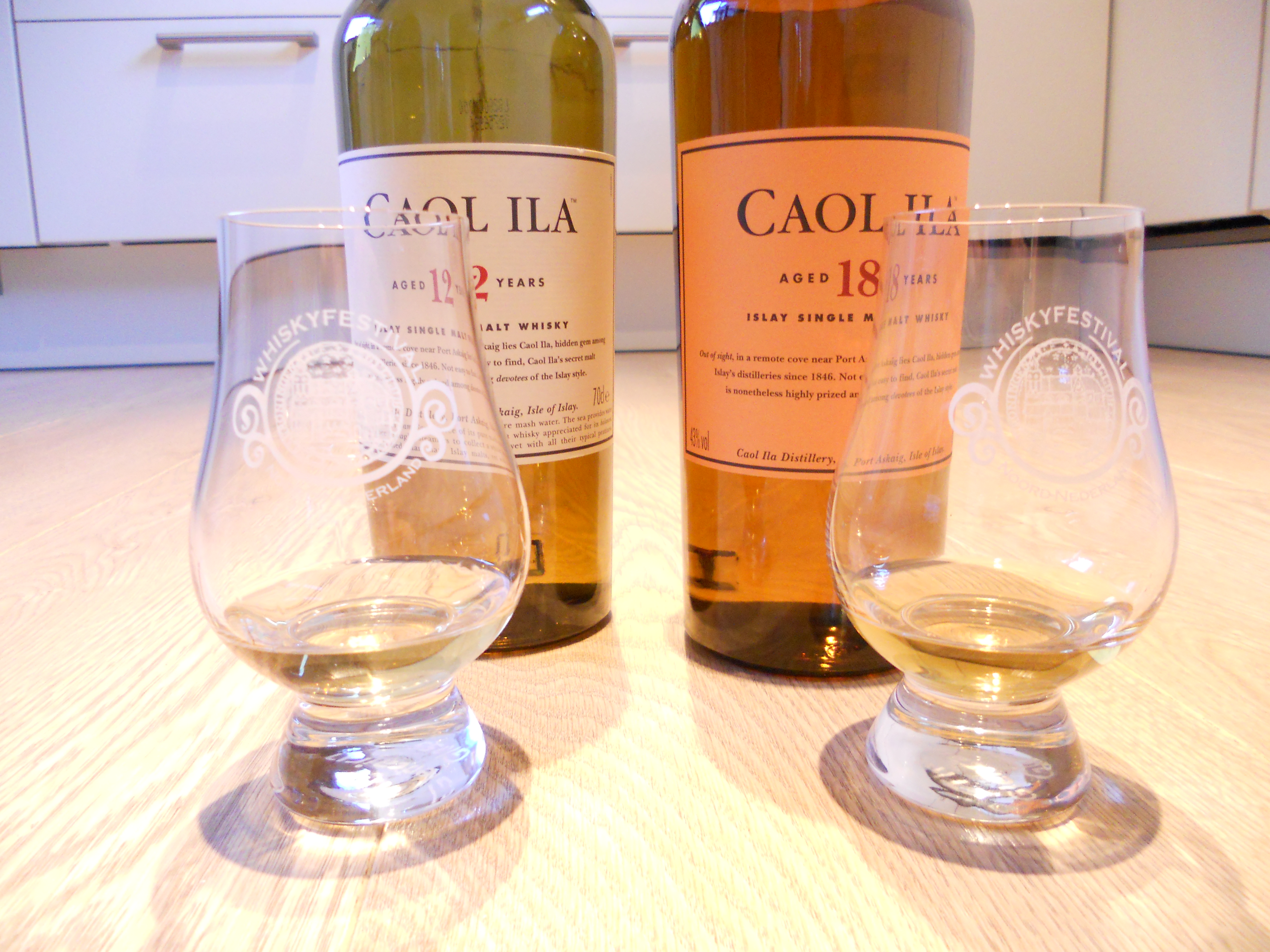 Now I must admit that I don't have the keen sense of smell and taste as the people who write down the tasting notes, by far! However I do notice a difference in both smell and taste between these 2 fine whiskies.
The Caol Ila 12 y.o. is sharper on the nose, and has that typical heavy Islay peatiness (in other words "I love it!"), where the 18yo has a little less peat and smoke, more sweetness and a much longer lingering finish.
Because of my poor senses, here are Michael Jackson's (not the singer!) tasting notes for your convenience.
Caol Ila 12yo

Nose: Juniper. Garden mint. Burnt grass, but soft.
Palate: Lightly oily. Soothing at first. Lots of flavour development.
Finish: Spicy (nutmeg, pepper). Warming. Very long.
Caol Ila 18yo
Nose: fragrant. Menthol. Markedly vegetal. Vanilla pod. Creamy.
Palate: Firmer. Much bigger. Much more expressive. Sweeter. Leafy sweetness. Spring greens. Crushed almonds. Rooty, cedary.
Finish: Some peaty bitterness. Big. Long, warming.
Time to find another reason to raise a dram! 🙂
Cheers!